86a Stranmillis Road, Belfast, United Kingdom
028 909 95145
About Us
More than 10 years experience
NI Property Finance –  Mortgage Adviser
We source from the whole of the market for residential and buy to let mortgages 
No nonsense mortgage advice
We specialise in helping buy to let landlords
We could save you money on your existing mortgages
Your home may be repossessed if you do not keep up repayments on your mortgage
Buy to Let Mortgages are not regulated by the Financial Conduct Authority.

Experienced

Trusted

Professional

Supportive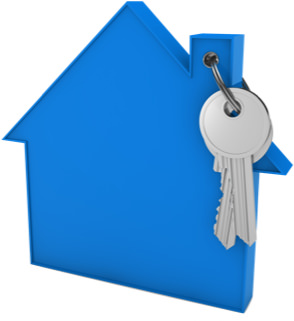 Our Services
Offering a full ranger of options in one place
Testimonials
What our customers say

Andrew & Clare – Ballygowan -
I recently had reason to use Neil to help renegotiate, as my mortgage deal was due to expire. To say that Neil has taken the effort out of remortgaging would be a gross understatement. In our first meeting he had already highlighted the best rates available for my circumstances. The process has been professional, time-saving and very impressive. I will have no hesitation in recommending Neil to any of my clients in the future. Andrew

Simon and Joanne – Portrush -
Neil help us from start to finish on the sales process, guiding on bidding & legal process.

Neil also sourced a excellent 5 year fixed mortgage with cash back to help with our costs.

Couldn't recommend Neil highly enough.

Paul & Aideen – Carryduff -
I asked Neil Conlon from NI property finance to assist with finding us a Mortgage for our current rented property as the landlord was interested in selling. Neil initially set about looking at various mortgage options available to us and was quick in getting us a pre-approval for a mortgage that allowed us to move ahead with making an offer. Unfortunately, the current property owner was unwilling to accept any of our offers for the property and it left us at having to look at new options. During this period Neil was instrumental in helping us with our decision to make an offer on another property that we liked. He advised the best way to make the offer on the property was to bid the asking price on the condition the vendor took the property of the market right away. After a few nervous days, the vendor accepts our offer cutting out any potential for bidding wars and ensuring that we could get on with buying our first home. One would assume at this point Neil's job was done, but he did not as he has been a very important cog in the house buying machine process, he has arranged all the relevant life and content insurance, he has been in constant contact with the estate agent driving the completion of the sale forward, he has tortured the life out my solicitor on my behalf to move the conveyancing forward and most importantly he was able to persuade my wife that everything was moving along well and that we were on course to own our own home very soon. End result we signed the contract on the property yesterday and are now just awaiting the final closing date to move in. I would have no problem whatsoever in recommending Neil to anyone